This month we caught up with Shelly Hawkins from Trek West Tailored Hiking Tours.
Trek West are a small team of passionate hikers who have created an opportunity for people to hike in one of Australia's hidden landscapes. Founded in 2017 by Shell, her vision for the company was to create personalised hiking experiences that will become lifelong memories. Trek West caters for those who want to go beyond the normal and discover the remote heart of Australia.
Q: So Shelly how did we meet?
We met through our gorgeous mutual friend Edwina Pilch, we first met at the Wild Spark Event in Mt Isa 2019 and then we had a fun filled week at Trek West later on in that year, I think I am still recovering from that trip, I really cannot keep up with you crazy ladies.
Q: Can you tell us where you live and where is your closest town?
I live on Herbertvale Station in North West Queensland, our closet town is Camooweal 120km away, Camooweal is a tiny little community with a pub, post office and a roadhouse so our main service town is Mt Isa, 350km away.
Camooweal is a great little town and hosts a well know Campdraft and race meeting each year (except of course this year). I have lived on Herbertvale for the past 21 years and feel very privileged to live in such a beautiful part of the world.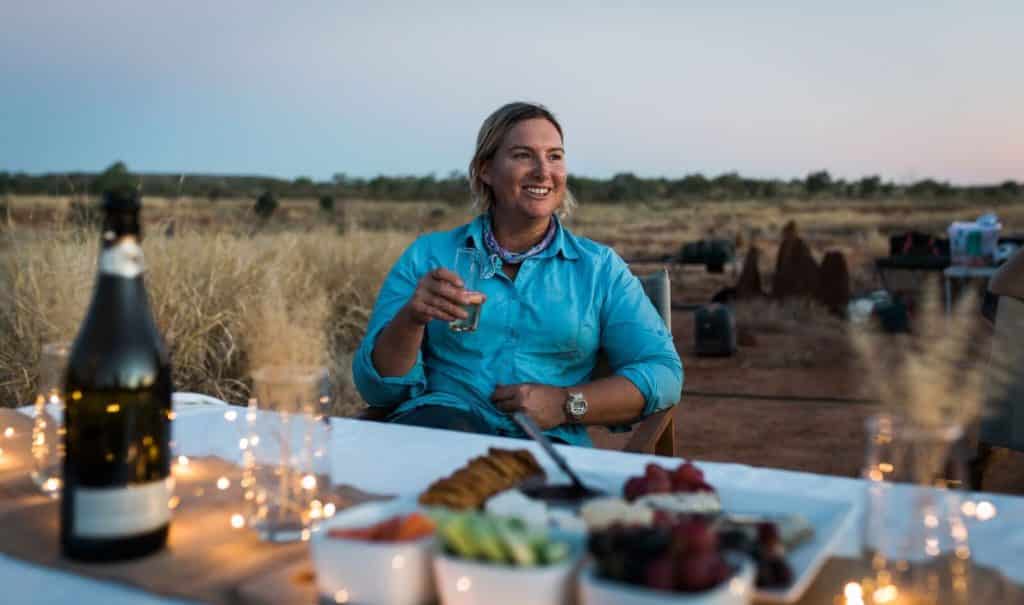 "I guess my main advice to people is have a genuine passion for your business and a passion for the purpose of your business. You have to love what you do, it has to be good for your soul."
Q: Tell us about you, Trek West & how long have been doing it for?
I started a glamping styled hiking business called Trek West 3 years ago. We run hikes from the northern end of our property and base from our stockcamp. A member of my team Tilly helps me with the hikes and we have met so many wonderful people, this year has really made us realise how much we miss the hiking and the experience we are able to share with our guests.
Q: How are you dealing with Covid and when do you think the hikes will start again?
We are just taking it one day at a time, I have had to cancel over half of my bookings, but have high hopes for being able to start up again in July, maybe wishful thinking but I find it helps me to stay positive. I have been trying to utilise this down time by getting some behind the scenes projects in place, looking into some grants for some exciting new improvements.
Clint and I have two boys who are both boarding at Toowoomba Grammar School, it has also been a really nice change to have them home and back to doing school online (they grew up doing School of the Air so it has not been a huge shock to them). They do miss their mates and sport, but also realise how lucky they are to be on a property and still be able to help out with mustering and have so much room to ride bikes, go fishing, camping etc.
Q: Can you give our readers some advice on starting a business or collaborating with others?
Have an open mind and don't be afraid to ask for advice. Starting out in business can seem a little daunting, so if you just break it down into little steps and just take one step at a time you will find all of a sudden you have achieved so much. I guess my main advice to people is to have a genuine passion for your business and a passion for the purpose of your business. You have to love what you do, it has to be good for your soul. Don't wait until everything is perfect, just get amongst it!! You learn so much along the way and you need to enjoy that journey.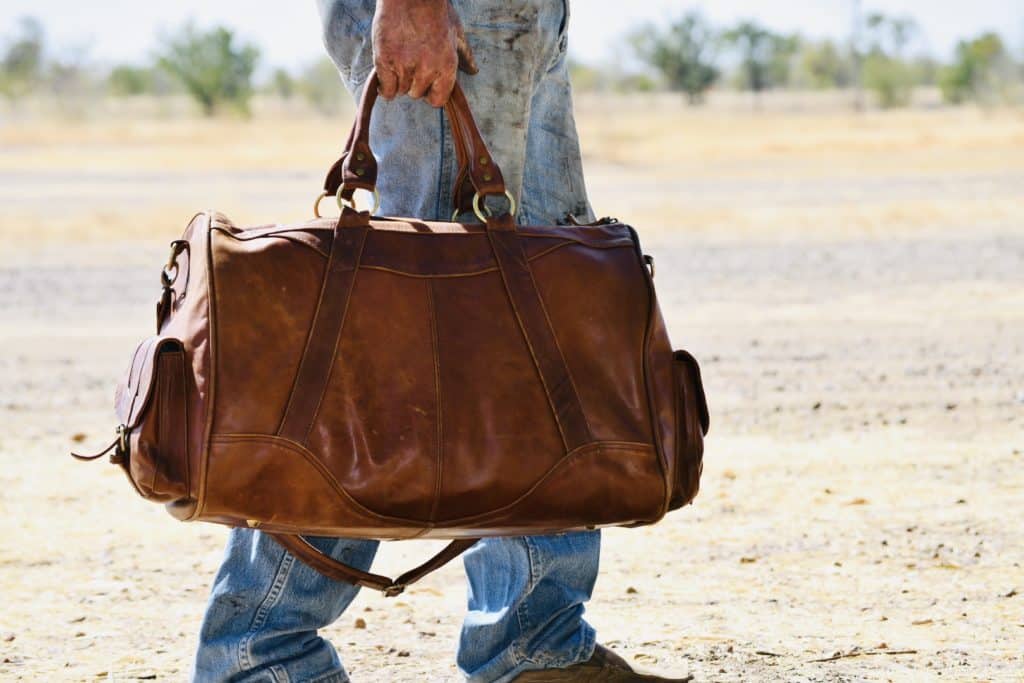 Thank you, Shell, for taking the time to chat with me and share some of your wisdom and insights with us. Shelley's husband also rocks a vintage style Sunday Cowgirl overnighter that she bought him last year and it's still going strong from all the wear and tear experienced on the station. Thanks for being a part of the SC family.
Reach out to Shelly & find out more about Trek West via the options below…